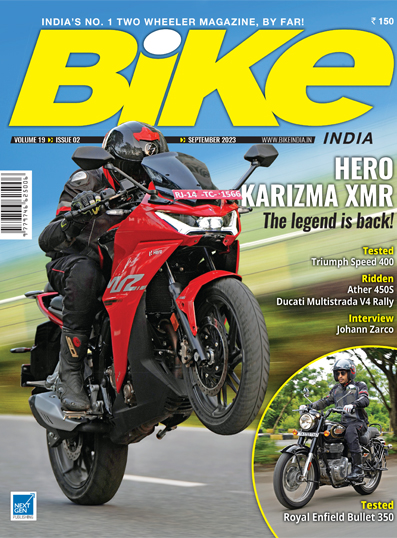 For long, India, the world's second largest two-wheeler market has been deprived of a dedicated two-wheeler magazine. The first of its kind, BIKE India has fixed that urge with a truly adrenaline-pumping passion magazine that caters as much to the super-bike fanatic as to man-on-the-road commuter. Dedicated in its entirety to the country's burgeoning biker community, the magazine is emerging as a biker's bible, not just in India, but across Asia.
Fuelling the passion that pervades the biking scene in the country, BIKE India is produced by hardcore motorcycle enthusiasts with more than 25 years of hands-on experience in motorcycling and its associated culture. It is a magazine that respects, and also encourages huge amounts of reader participation in its features, in a way allowing every reader to identify with its character.
BIKE India is headed by Aspi Bhathena, a man with a formidable reputation in the biking industry.
Online Version
BIKE India has an online extension which goes beyond the print magazine, it aims to provide a whole host of interactive tools and multimedia content for its viewers, to engage with the BIKE India team and fellow biking enthusiasts. Visit www.bikeindia.in for more.
Our Objective
BIKE India will cover the two-wheeler industry in its entirety, both from the local and the international perspective. Our staffers will reach anywhere in the world to ride a bike that is of interest to the readers. Our experienced team will impart knowledge and information to readers to make motorcycling an even more enjoyable form of personal transport than it already is.
Our Mission
BIKE India will deliver the most definitive verdict on machinery and performance by explaining the hows, whys, and whats on every new bike in a lucid and user-friendly manner. It will be India's most authoritative two-wheeler publication, a magazine for people with a passion for bikes and everything to do with their history and heritage.
The Team
Aspi Bhathena (Editor)
Marzban Jasoomani (Publisher)