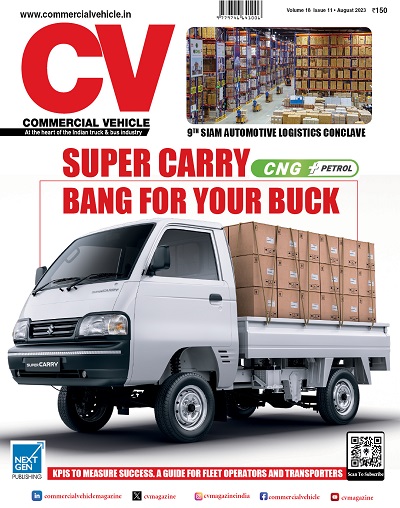 From a low-profile, functionality first aspect the Indian Commercial Vehicle industry has made startling progress to become the cynosure of many a global major's eyes. However this success story has seldom received the attention it deserves. Not only does the path breaking Commercial Vehicle attempt to set the record straight, it represents a hat-trick of sorts for Next Gen's automotive division. Joining forces with Car India and Bike, Commercial Vehicle will provide clear, in-depth and differentiated content for readers across the spectrum of the automotive industry.
With its team of dedicated professionals who clearly understand what makes the industry tick, the magazine will span the entire Commercial Vehicle universe. The coverage will not be restricted to trucks, buses, utility vehicles three-wheelers and tractors. We understand that the serious player in the industry also needs to know about components, logistics, infrastructure and construction equipment. Readers will further find the road tests, interactions with key industry players, user tips and international perspectives much to their liking.
Commercial Vehicle has a very able man at the helm-Bhushan Mhapralkar. As one of the doyens of Indian automotive journalism, his expertise provides a ready head start for the new magazine.
Commercial Vehicle is a business magazine with a difference. The 360-degree value proposition of the magazine is aptly delivered with a healthy mix of business reporting and user-focused content. It also is available online www.commercialvehicle.in
To be the voice of the Indian Commercial Vehicle industry. We will do whatever it takes to attain that position and retain it .
Ashish Bhatia (Editor)
Marzban Jasoomani (Publisher)